As anyone who took the time to glance at my predictions for this past Sunday's 86th Academy Awards, it's blatantly obvious that I'm not really that great of a prognosticator. Not that I'd ever claim to be. Nevertheless, like most movie fans, I still enjoy tossing my hat in when it comes to making Oscar predictions.

The Academy Award of Merit
Now, most years, my favorite movie has no hope of winning, so rarely do I ever really care what movie or actor or filmmaker wins. What Oscar night basically comes down to for me is one more data set to add to the ever-growing Oscar information I can't seem to get enough of. (And in all seriousness, if screenwriting doesn't pan out for me, I'm going gung ho with Oscar-ing and writing a book or two and keeping a regularly-maintained blog.)
And that's because my forte is Oscar history. I know more Oscar trivia than the so-called experts who also seem to make a point based upon a false "fact" in Oscar history. Now, I don't claim to be an expert, but I'm about as close to one as you could probably get. And that's what trips up my predictions: I look at what's happened in similar years and compare it to the current year. But since every Oscar season is its own beast that bites the hand that feebly tries to feed it, I don't get much right.
Yet, that doesn't stop one from trying and trying to find patterns and similarities from one year to the next and seeing how what happened then can apply to now. While that ends up being a simple task come nomination morning and a frustrating exercise leading up to said morning, it's beyond herculean when tackling what's to come more than ten months out from the current year's Oscar nominations. The thing is, though, once you're in all the way (Oscar-wise), you're never getting out again.
So while I do this every year, this is the first that I'm publicizing my year-out "predictions." What makes this incredibly difficult is you never know what movies might get delayed or moved up. Well-regarded casts and crews can turn in a turd while a sleeper indie could become that diamond in the rough. Getting one nominee correct per category is great; get two and that's impressive; three or more and you'd do much better at the horse track than picking Oscar nominees.
Just a quick note: About 90% of these are based upon pedigree, articles, and IMDb synopses. The other 10% is based upon having read scripts or source material.
Okay, time to embarrass myself...
I'm just going to list my predictions here, with barely any commentary. As soon as I figure out how to do it, each category will have its own page with remarks and updates as they happen. Projected winners are marked with an asterisk. Also, you won't find any predictions for the three short film categories (those have different requirements for a nomination), Best Documentary, and Best Foreign Language Film (which also has a different process).
-------------------------------
I'll start off with Best Picture since that category usually establishes the foundation for the other categories' nominees. Now, Best Picture allows for up to 10 nominees but no less than five. Since that rule was put in place in 2011, we've had three straight years of 9 nominees -- and there's no reason to believe that will change for 2014. Nevertheless, 10 is a possibility, so I'll predict 10. I'll give my "sure to be nominated" five and then offer the others as, "And if there are six nominees...", "And if there are seven nominees..."
So if there are five nominees,
here's what I'm thinking:

Gone Girl
Picture
Big Eyes
Gone Girl
*
Into the Woods
Nightcrawler
Unbroken
Then, in order of likelihood, here are the movies I see getting in at six through ten:
Foxcatcher
Whiplash
Mr. Turner
Get on Up
Wild

And now the other categories.

Jake Gyllenhaal,
Nightcrawler
Director
Tim Burton, Big Eyes
David Fincher, Gone Girl*
Angelina Jolie, Unbroken
Rob Marshall, Into the Woods
Bennett Miller, Foxcatcher
Chadwick Boseman, Get on Up
Jake Gyllenhaal, Nightcrawler*
Jack O'Connell, Unbroken
Timothy Spall, Mr. Turner
Actress
Amy Adams, Big Eyes*
Nicole Kidman, Grace of Monaco
Meryl Streep, Into the Woods
Michelle Williams, Suite francaise
Reese Witherspoon, Wild
Steve Carell, Foxcatcher
Steve Carell, Foxcatcher
Neil Patrick Harris, Gone Girl
Miyavi, Unbroken
Christoph Waltz, Big Eyes
Rosamund Pike, Gone Girl

Supporting Actress
Viola Davis, Get on Up
Vera Farmiga, The Judge
Gaby Hoffmann, Wild
Lesley Manville, Mr. Turner
Rosamund Pike, Gone Girl*
Adapted Screenplay Original Screenplay
Gone Girl* Big Eyes
Wild Nightcrawler*
Unbroken
Unbroken*
Into the Woods
Editing
Big Eyes
Gone Girl*
Into the Woods
Nightcrawler
Unbroken
Production Design
Interstellar
Into the Woods*
Jersey Boys
Noah
Unbroken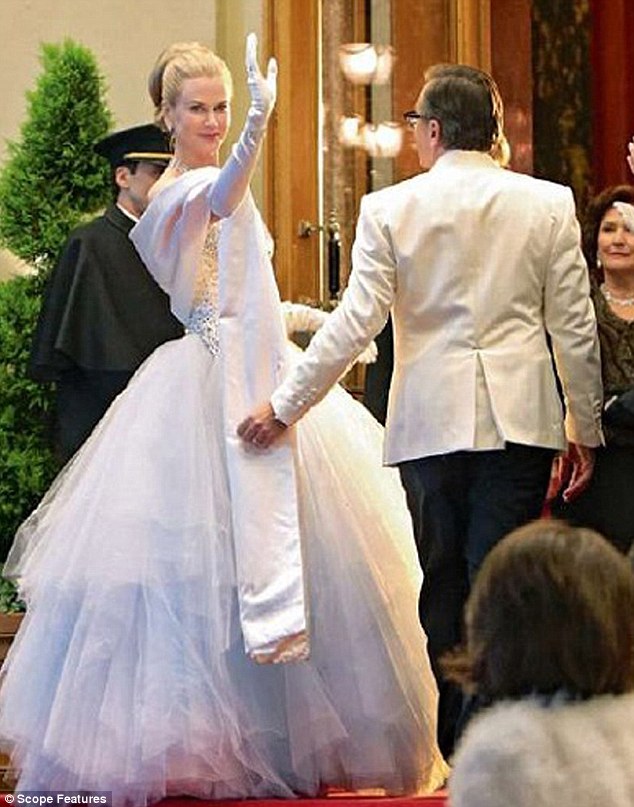 Grace of Monaco
Grace of Monaco*
Score Song

Sound Sound Editing
Interstellar* Interstellar*
The Lego Movie



Dawn of the Planet of the Apes
Interstellar*
The Hobbit: There and Back Again
Unbroken*
Into the Woods
8 Nominations
Interstellar
5 Nominations
Dawn of the Planet of the Apes
The Hobbit: There and Back Again
Muppets Most Wanted
Rosewater
Suite francaise
* - if film receives Best Picture nomination