The shortest screenplay I had ever written was my first one, California, at 81 pages.  Not a bad length for what I was hoping to shoot as a super low-budget (i.e., no budget) indie flick.  Throw on a four minute opening credit sequence and a five minute end credit roll and you've 90 minutes, no problem.  Probably wouldn't've even had to do that:  The Final Destination (the fourth one in the series), is 82 minutes long.  And that's with a long opening credits sequence.  You really only get 70 minutes of movie.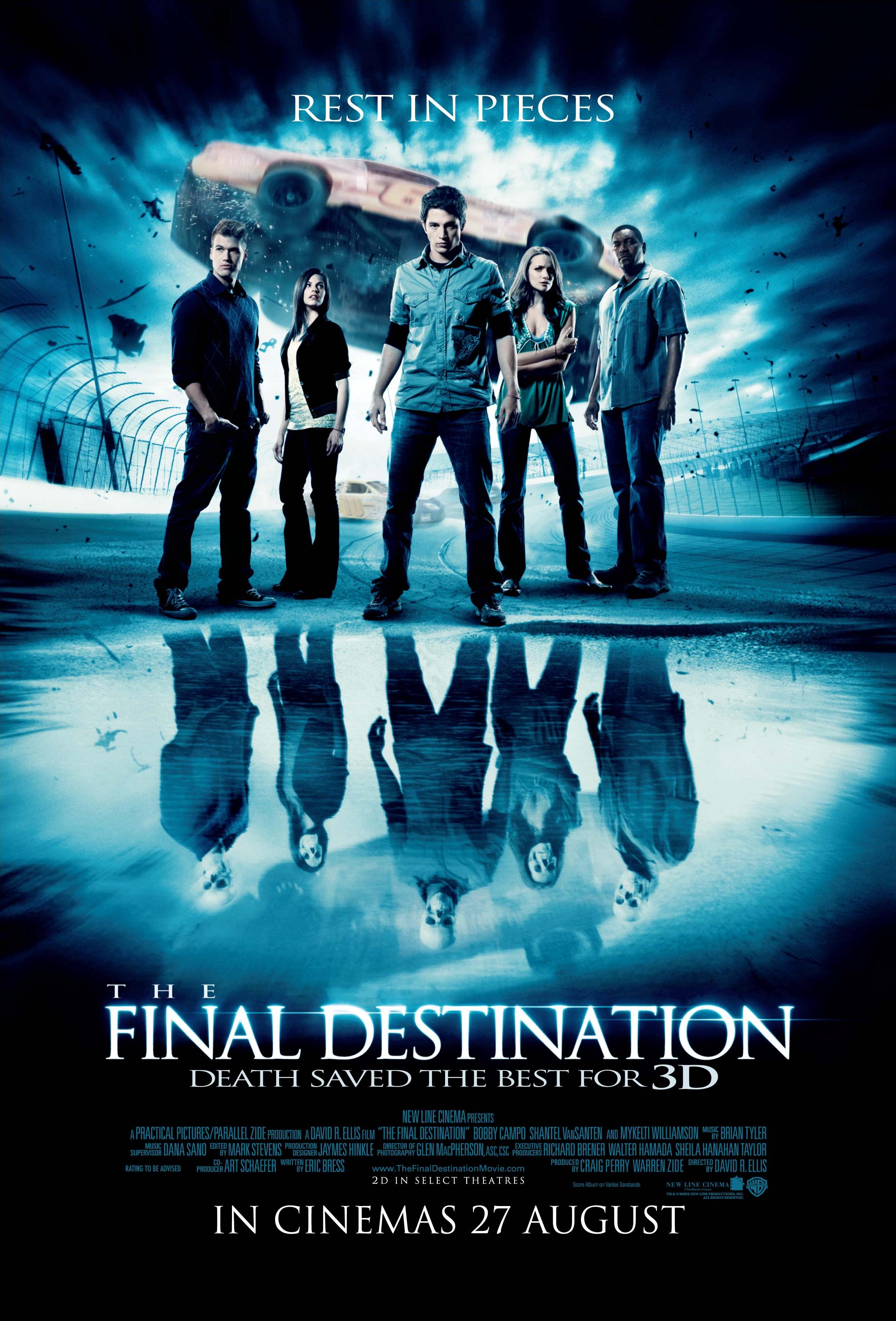 I think the sad thing is that people paid money to see it in theaters.
So what's the point I'm getting at?